Tailored
We offer a wide range of personalised services and are always at your disposal to develop logistics solutions specific to your needs.
Statement of post office boxes
We collect your mail and registered mail from the post office and deliver it to you.
Evening Mail
We take care of your mail and send it to the post office.
Internal mail
We organize internal tours between your different offices.
Apostilles and legalizations
We send your documents to the prefecture and return them to you once they have been apostilled or legalised.
Visas
We send your visa to the embassy or consulate and return your documents as soon as they are ready.
Collection Tour
We collect your shipments throughout Switzerland and deliver them to you.
Combined Shipping
We take care of your shipments at a central point and transport them reliably and quickly throughout Switzerland.
Qualinight
vélocité also offers reliable night service. We save you time and money by handling your late evening shipments and delivering them to their destination in the early hours of the next day.
Our night service offers the possibility of producing merchandise late into the night, while ensuring its delivery early the next morning. Note that this service is only possible in the form of regular orders.
Contact us for a personalized quote.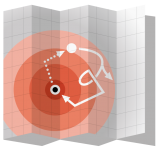 Contact us
021 624 24 84
Command
Calculate the price